Mackenzie Phillips has a new book out titled "Hopeful Healing: Essays on Managing Recovery and Surviving Addiction." Her earlier book, "High on Arrival" detailed her incestuous relationship with her father the legendary dinger, songwriter, and music promoter, John Phillips. This new book could be the one that finally turns the page on her troubled life of Incest, Drugs, and Rock and Roll.
According to Mackenzie her very sad story of the relationship with her father was corroborated by her famous sister Chynna Phillips. Chynna, you might recall is part of the famous singing trio group "Wilson Phillips." Phillips' stepmother at the time was Genevieve Waite who disputes the claim as does Michelle Philips.
A new Drug Free Career for Mackenzie at Breath of Life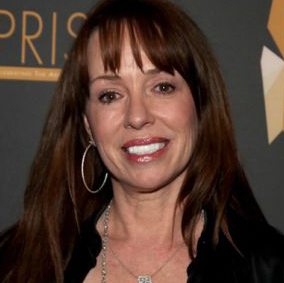 Today Mackenzie is a councilor at a drug rehab center in Los Angeles called Breathe Life Healing Centers. She seems to be very happy in her new life that is drug free.   Her message to those around her seems to be – as long as you have life in you, you can become drug free. It was a thirty year struggle for Mackenzie Phillips, but at least at this later stage of her life she has made peace with herself and is able to help others out of the pit of Drug abuse.
John Phillips – A Bad Example
Mackenzie should know a lot about drug abuse as her father John Phillips was a notorious drug addict. Keith Richards of the Rolling Stones, no stranger to the "drug wars" claims apologetically in his own book "Life" that he, Richards, was the one that started John Phillips on his drug habit. His loss was a sad one in that he was the promoter of one of the first pop festivals in Monterey California, the writer of many songs including the hit "If You Are Going to San Francisco," which was sung by Scott McKenzie.
The Legacy of Drug Abuse
After all these years Mackenzie says that the family is now getting back together.   She wants her interviews promoting her book to be low key and non-controversial as she is most anxious to keep the good feelings in her family going in a positive direction.   Therefore too much talk about her incestuous relationship with her father John Phillips is best left alone, but her victory, or more as she relates it, her continued struggle with drug addiction and her unshakable ambition to remain clean and drug free is what is the subject of the new book, "Hopeful Healing." Show business can be cruel, but it can also produce great bands like this one.